Power Catalogue 2018 - Large A4 ¡NEW!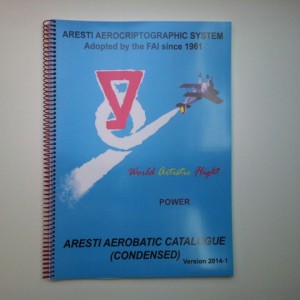 Display all pictures
This "Aerobatic Catalogue" is an extract of the "Aresti Aerobatic System" and defines the figures can be flown in any world aerobatic contest. It keeps up in periodic annual revision, according to the needs which are appearing in aerobatic and the rules approved by the CIVA (FAI) and the Aresti Committee.